First, you must open the Relic app, then log in with the same phone number you used to buy your tickets. Once logged in, you can navigate to your profile by clicking the gear icon in the top right corner.


In this section there is a button toggle called, "Show NFT index and blockchain links". We recommend turning this option on so that all guidance is visible for locating a collectible on the blockchain.
Next navigate to the "Claim your tickets as NFTs" page.
From here you will need to enter your Ethereum address in the "NFT claim address" text box.

An Ethereum address is a unique identifier for a wallet on the Ethereum blockchain. It looks like a long combination of numbers and letters that starts with "0x." An example of an Ethereum address is:
0xfafF5Eb68AB297bf2f38e23f5fcA7789b23c30Ac

By having an Ethereum address, we're able to send the digital collectible to you, the ticket owner. This gives you complete ownership of the collectible that lasts forever.

We suggest using Coinbase, but you can also link your Metamask. View here for how to set up a Coinbase wallet. https://www.coinbase.com/wallet/getting-started-mobile
Once you have entered your Ethereum address, you can press "save" and you are now set up and ready to go!
When does a collectible get sent to you?
Collectibles are automatically sent to the ticket holder when their ticket is scanned at the event (so after entering the event). Make sure you add your wallet address before that. The collectible will be distributed automatically when your ticket is scanned at the event.

How do you see your digital collectibles?
The easiest way to see a digital collectible is by viewing it in our NFT Ticket Explorer.


If the event has not yet passed, you can click on "NFT INDEX [code]" in the Relic app, which takes you to your ticket on the NFT Ticket Explorer.



When the event has passed, you can go to our NFT Ticket Explorer and fill in your wallet address. You should then see a fridge with all your NFT Tickets on it: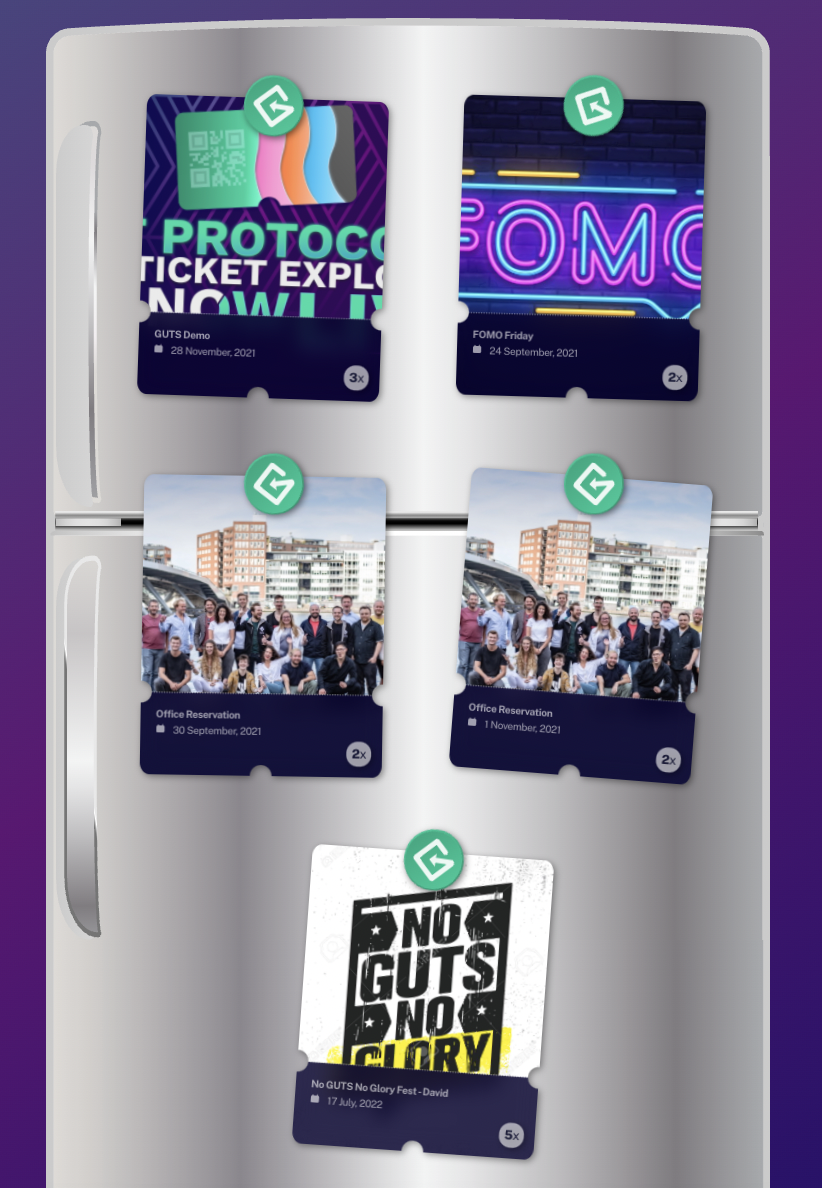 You can click on one of your tickets for more details:
If you are looking to access, transfer, or even exchange your collectible, you can do so on a decentralized marketplace like OpenSea. Read more here.