Did you know that your ticket to an event can be claimed as a collectible and unlock extra benefits once an event ends? This guide will explain what these collectibles are. After you understand what a collectible is, you can continue to our detailed guide on how you can claim the collectible tied to your ticket.


How is this possible?
Each ticket to an event is registered on the blockchain as an NFT ticket.
An NFT stands for a 'Non Fungible Token', which may sound a tad confusing - but don't worry; this guide will walk you through what benefits it can provide to you. You can think of an NFT as a digital deed that represents ownership of a unique digital item (i.e. a ticket or an art piece)
Thanks to this new technology, once an NFT ticket is scanned (when you enter the event), it becomes what we call a 'digital collectible'. You can claim your collectible and treat it like a memento or souvenir that creates a new way to connect and cherish moments long after the event ends.

If you'd like to learn a bit more about the fundamentals of NFTs, you can click here, but it's not necessary for the purpose of this guide.


What does a digital collectible look like?
When you look up the digital collectible within the NFT Ticket Explorer you can view the ticket and check its lifecycle on the blockchain: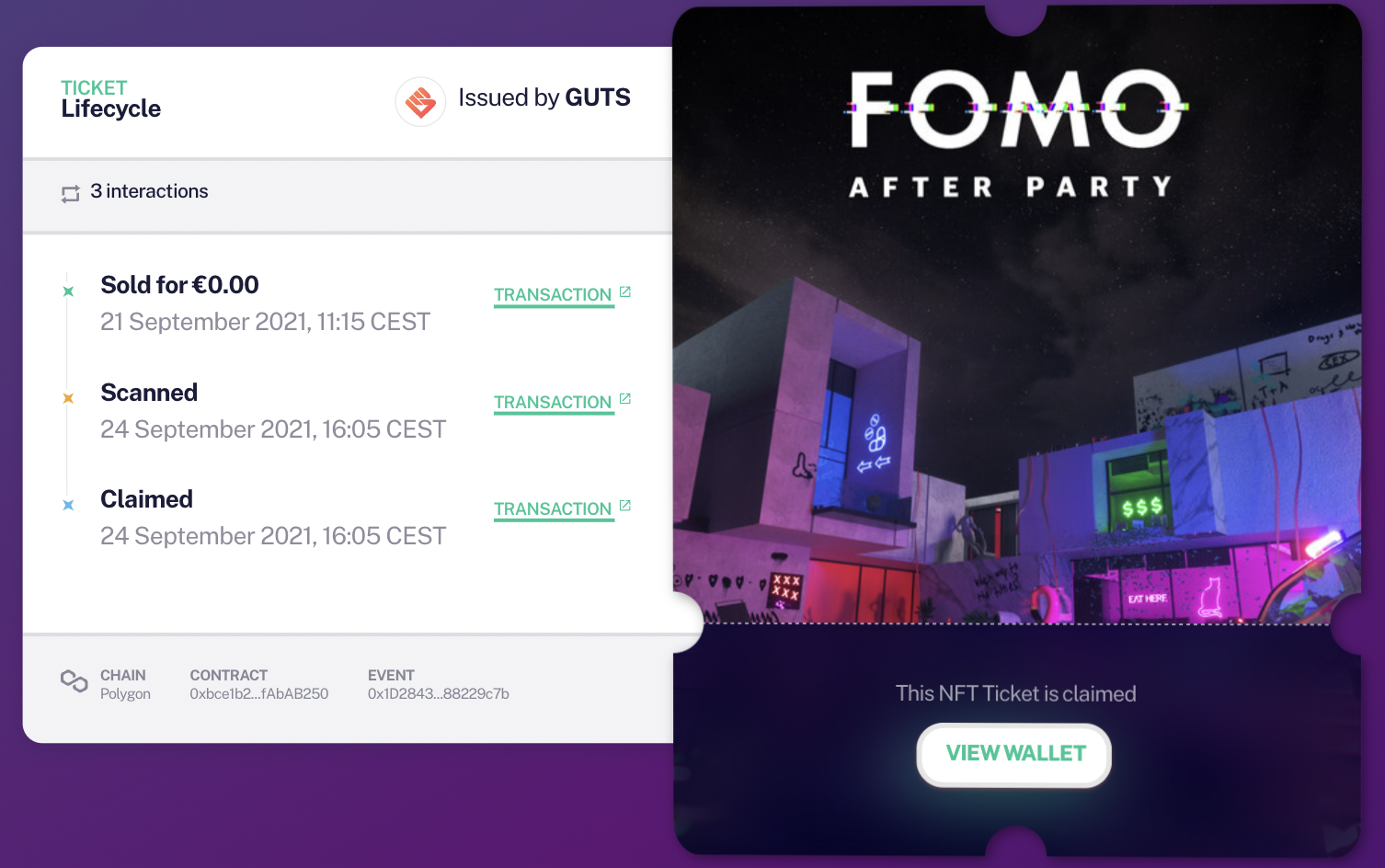 What are the benefits of digital collectibles?
You get to keep and own your NFT. It lasts forever and can be displayed on a number of websites and platforms. For now, each collectible can be seen as a memento from the event that can be showcased on our NFT Ticket Explorer and traded on marketplaces such as OpenSea.

In the near future, collectibles will offer new connection opportunities between the attendee and the artist. We're hard at work building avenues so collectible holders can be rewarded in many new ways.
Cool, how do I get one?
First you need to buy a ticket, and then you need to add your wallet address into the Relic app. Read more here.